You are here:
Home
>
Books and Videos
Books and Videos
Showing all 5 results
2016 Holiday Sale!
Now through December 14th, enjoy a 20% off discount on our store items*. Use code – 4pholiday – at checkout. *Offer not valid on clearance and sale items, 4p- Word Collage Sweatshirts and Hoodies, and cannot be used on items available through our Zazzle and Bravelet stores.
Available in our Zazzle Store – Our 4p- Word Collage Poster!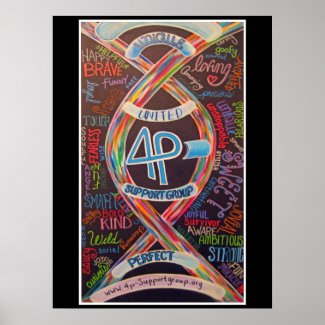 4p- Word Collage Poster
by
4pstore
View custom art
Posters
& Prints at online Zazzle
International Shipping Notice:
We are happy to ship orders to locations outside of the United States.
To insure international shipping charges are calculated correctly, please contact amanda@4p-supportgroup.org prior to placing your order.
***Items purchased via our Zazzle store do not require prior contact as they are sold and shipped directly through Zazzle.com.***
Visit our Zazzle Store for More Items!
View more
gifts
at Zazzle.