You are here:
Home
>
4p- Sweatshirt
4p- Sweatshirt
Showing all 3 results
********IMPORTANT NOTICE********
OUR STORE WILL BE CLOSED FROM AUGUST 15TH TO AUGUST 21ST WHILE WE ARE AT KAMMY'S KAUSE. ORDERS PLACED WHILE THE STORE IS CLOSED WILL NOT SHIP OUT UNTIL AUGUST 22ND.
Available in our Zazzle Store – Our 4p- Word Collage Poster!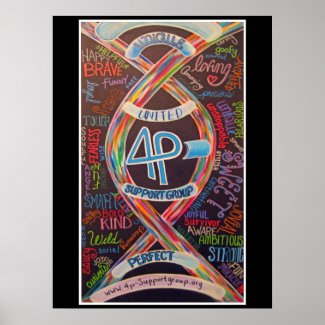 4p- Word Collage Poster
by
4pstore
View custom art
Posters
& Prints at online Zazzle
International Shipping Notice:
We are happy to ship orders to locations outside of the United States.
To insure international shipping charges are calculated correctly, please contact amanda@4p-supportgroup.org prior to placing your order.
***Items purchased via our Zazzle store do not require prior contact as they are sold and shipped directly through Zazzle.com.***
Visit our Zazzle Store for More Items!
View more
gifts
at Zazzle.